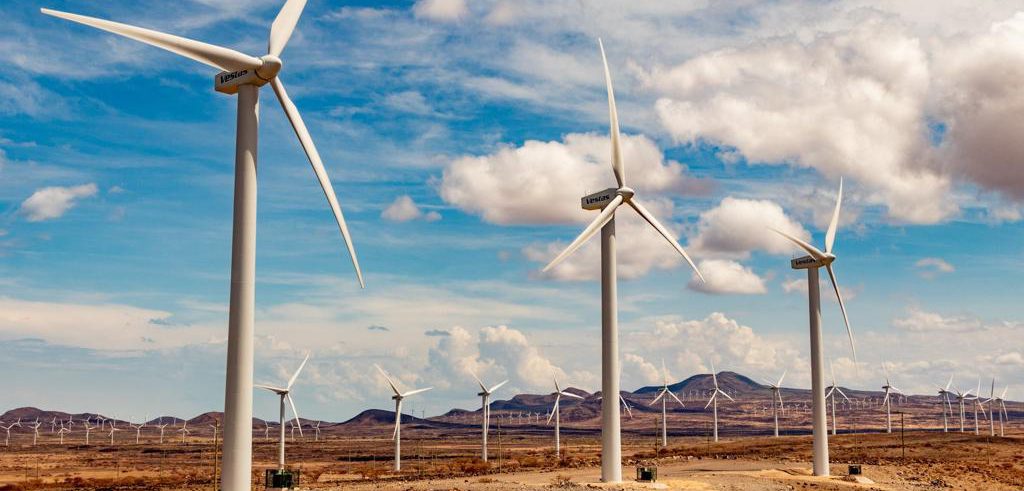 KP&P Africa B.V. (KP&P) is a Dutch company, established in 2006, and located in Nijmegen on the campus of the Radboud University. The company's primary objective is to invest in renewable energy projects in Africa.
In 2006, KP&P founded Lake Turkana Wind Power Ltd. (LTWP), which started the development of the Lake Turkana Wind Power project near Lake Turkana in northwest Kenya. The construction of the wind farm started in January 2015, while it delivered its first electricity to the grid in September 2018. The wind farm is fully operational since March 2019.
The wind farm has a capacity of 310.25 MW and provides approximately 15% of Kenya's energy demand for a power tariff that is (after hydro power) the single cheapest in Kenya. As a result, the wind farm reduces Kenya's dependency on diesel and heavy fuel power stations and makes an important contribution to Kenya's carbon emission reduction.
The wind farm offers employment to approximately 340 employees, which largely come from the local, primarily pastoralist, communities (El Molo, Rendille, Samburu and Turkana). In addition to that, the project benefits are shared with the local communities through the Winds of Change Foundation. Furthermore, the revenues of the sale of the carbon credits generated by the wind farm are for a large part returned to the Kenya Power and Lighting Corporation (KPLC), and are to be invested in development projects in the wider project area.
Until now, the Lake Turkana Wind Power project is the single largest private investment in the history of Kenya. KP&P holds 25.25% of the shares in LTWP. The daily management of KP&P is in the hands of its directors, Kasper Paardekooper and René Hampsink. KP&P currently has 92 shareholders.