Willem Dólleman
Born in the Netherlands in 1952, Willem Dólleman grew up on a farm in the Dutch province of Flevoland. After graduating from Agricultural College, in 1978, he moved with his wife to northern Tanzania to work as a farm manager for Dutch seed company Royal Sluis. In 1983, the couple moved to Nanyuki in Kenya to work for another Dutch seed house, Pop Vriend. In 1989, Dólleman and his wife started their own business, AVM K, drying flowers and fruit for decorative purposes for export to Europe. This was followed in 1994 by another business, Vitacress Kenya, growing and packing of vegetables for export to the European retailers. During this period Dólleman was instrumental in setting up a practical training school for the Kenyan horticulture industry in Thika, a town not far from Nairobi. These days, Dólleman is still involved in the Winds of Change Foundation.
John Thiong'o Mwangi
John Thiong'o Mwangi was born in Kenya in 1953. He completed his formal primary education in Kirinyaga county before moving to Nairobi for secondary and higher education. After leaving school, Mwangi worked for Brollo Kenya (a subsidiary of Zambezi Investments) and the Industrial & Commercial Development Corporation (a parastatal of the Kenyan government) as marketing manager. He later went on to set up his own business in import/export trading and real estate. This activity continued until joining Chris Staubo and Carlo van Wageningen in Anset Africa, a project management and development company, as a partner.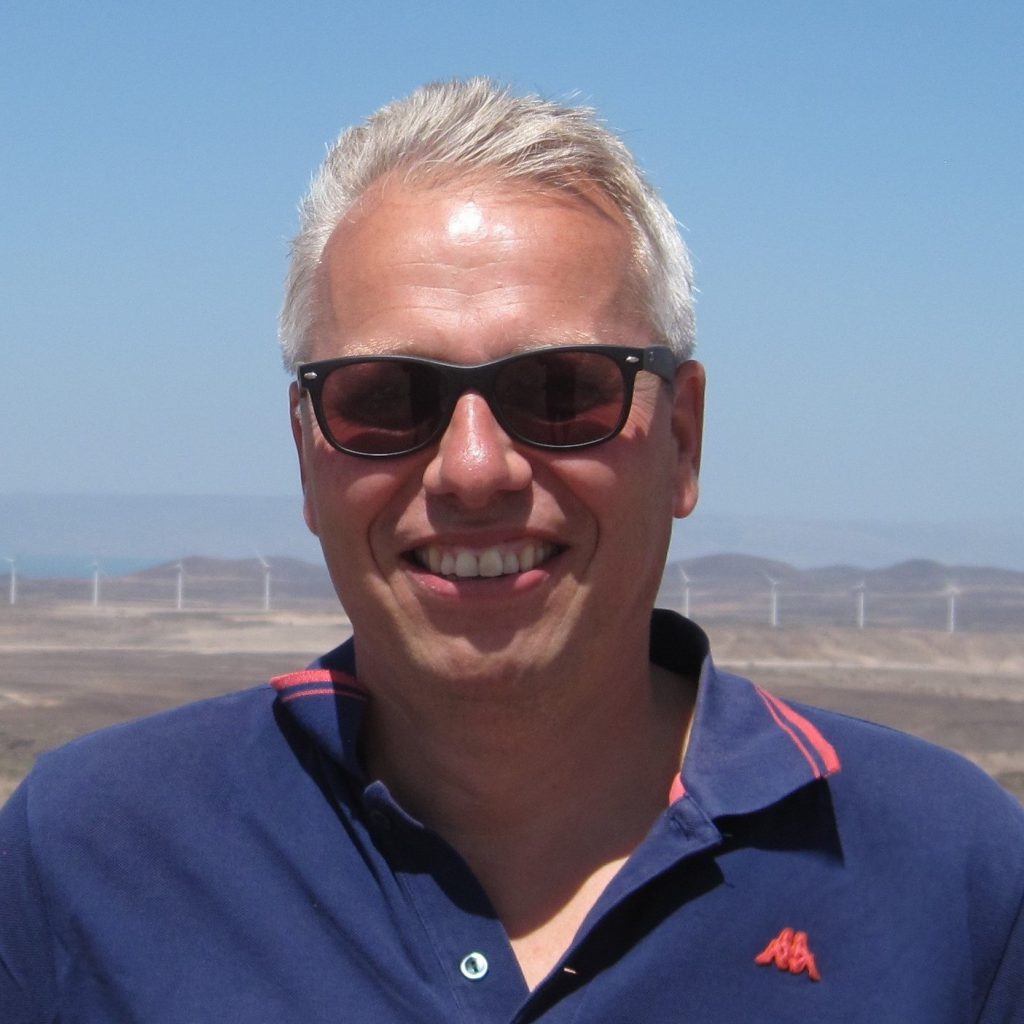 Kasper Paardekooper
Born in Groningen in the north of the Netherlands in 1966, Kasper Paardekooper went on to obtain a law degree from the University of Nijmegen. In 1991 he began his professional career as a registrar in the District Court and the Court of Appeal in Arnhem and subsequently joined the law firm CMS Derks Star Busmann. As a lawyer, Paardekooper advised numerous players in the wind energy sector (project developers, public institutions, utilities, etc.), on both onshore and offshore wind projects. In 2005, he established KP Advies, and became active as an independent legal advisor in the Dutch Wind Energy Sector. In addition, Paardekooper is one of the directors of Wisse Wind, a company owning and operating a wind farm in the Dutch province of Zeeland. Further, he held a board position in PAWEX (Association for Dutch wind turbine owners) and NWEA (Dutch Wind Energy Association) for many years.
Christopher Staubo
Chris Staubo was born in Oslo in 1964. He moved to Madrid with his parents in the early 1970s, where he attended secondary school. Staubo completed his further education at Fettes College, Edinburgh before obtaining a Master's degree in Economics and International Relations from Aberdeen University. Since then he held a range of senior management positions in Kenya, amongst others with the D.T. Dobie Group, the franchise holder for large automotive brands (Mercedes Benz, Nissan and Hino) in Kenya. He also worked for Dresdner Bank and Prudential Bache Securities in London. During more recent times, Staubo worked as a financial and/or logistic consultant for various projects in the Kenyan infrastructure sector. Staubo is currently the regional representative for Anset Africa, a project management and development company.
Carlo van Wageningen
Carlo van Wageningen was born in Rome in 1957. He lived in north and west Africa with his parents from 1958 to 1969, before returning to Rome to finish his higher education. From 1976 to 1988, Van Wageningen worked in various capacities for the United Nations Food & Agricultural Organization (FAO) and the World Food Program. In this role, he was respectively stationed in Italy, Niger, Benin and Zimbabwe. In 1988, he moved to the private sector and was posted in Nairobi, Kenya as Director Africa for FATA European Group. In 1993, he set up his own business in the Kenyan manufacturing industry and he continues to invest in Kenya to this day. His current investments primarily focus on Anset International, a chemical indent company, and Anset Africa, a project management and development company.
Harry Wassenaar
Harry Wassenaar was born in the Dutch Noordoostelijke Polder in 1952. He was raised on the family farm and went on to study at Agricultural College. Wassenaar took over the family farm in 1984. In 1993, he built his first wind turbine and one year later he founded the Association for Wind Turbine Owners IJsselmeerpolders (WWIJ). In 1999, he sold the farm and started working full time in the wind energy industry as an independent entrepreneur. Wassenaar is co-owner of several wind energy projects (77 MW in total) and chairman of the Supervisory Board of Growind (owning/operating a 63 MW wind farm in Eemshaven).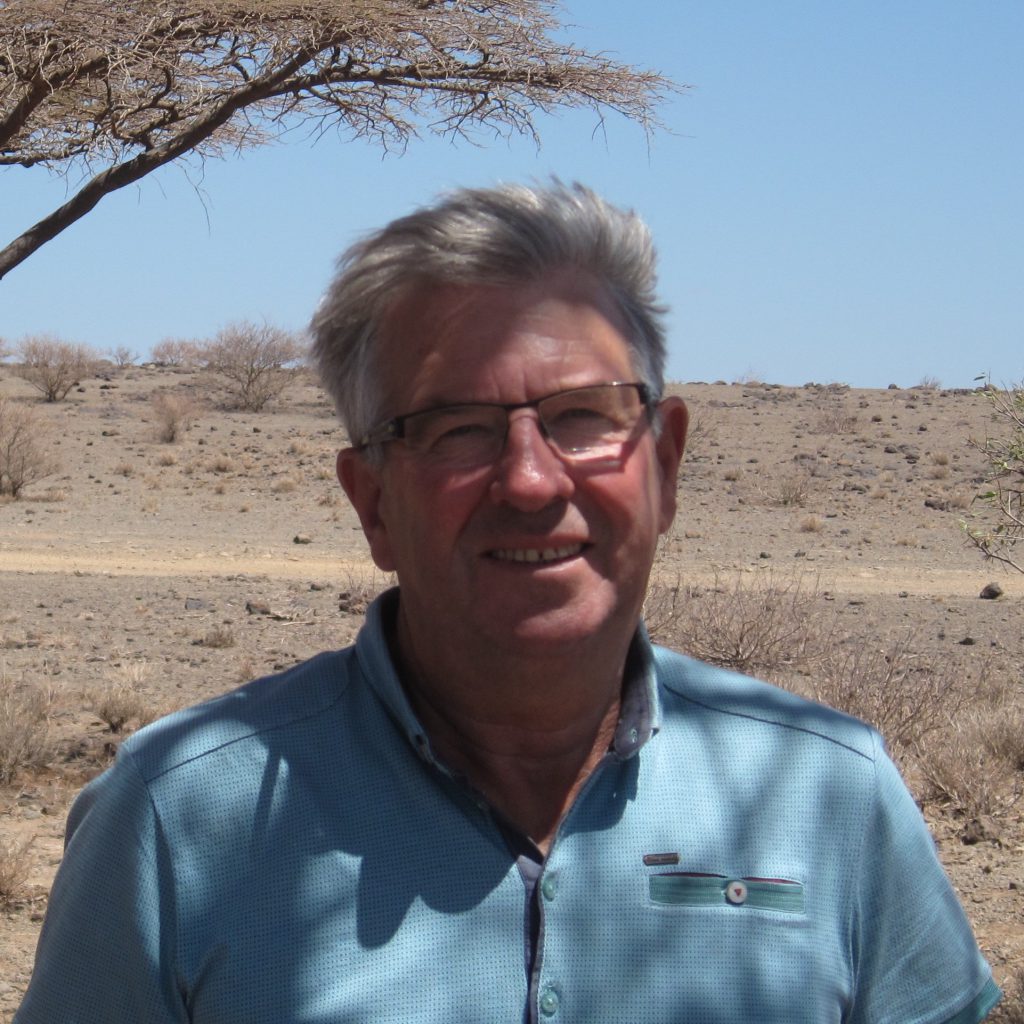 Henk Hutting
Henk Hutting was born in Leeuwarden (The Netherlands) in 1952. Hutting holds a Masters Degree in Physics from the University of Twente. He started his career in wind energy in 1982. His primary focus was on wind farm research and design, expanding to include consultancy and implementation in the 1990's at KEMA. From 2000 until 2003 Hutting was managing director of Smart Tower, a joint venture of KEMA and Volker Wessels Stevin Offshore. In 2003 he became the CEO of WinWind, a Dutch wind project development company, and Breeze Renewable Energy (UK). In 2006 he got involved (also as CEO) in Growind, a 60 MW wind farm in the Netherlands, and in 2007 he joined NuCapital, to lead the green field development of alternative energy projects in NuCapital's target markets (the Caribbean and South and Middle America). His experience includes active involvement in the development and operations of several wind farms in the Netherlands and on Curaçao, Aruba and Jamaica.